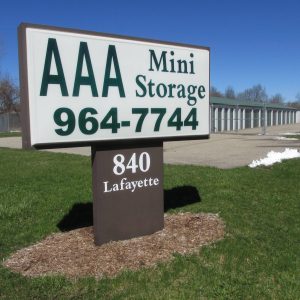 AAA Storage offers the best value in town on all of your storage needs.
Free lock
Free 24/7 secured access
Flexible office hours to meet your schedule
AAA Storage offers FREE with EVERY rental: complete 24/7 access, high security barrel style unit lock, and your own personal access code for the automatic security gate.
We NEVER charge a "set up fee", make you pay an "administration fee", or expect you to give some sort of "initiation fee" just to rent with us. No sneaky fees at all, that's not the way we do business.
We provide the lowest prices, the best service, the most convenience, and the most modern and up-to-date facility around.
Call or text us anytime at (269) 964-7744 and we will take care of your storage needs.